Box.com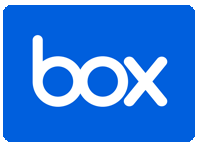 Box.com is the preferred cloud storage solution for Gies College of Business. All faculty and staff have access to unlimited storage on Box through the University of Illinois system contract.
Box offers several advantages over local shared drives:
Files are available anywhere via Box Drive or the web interface at box.illinois.edu. As long as you have internet access, you can access your files without VPN.
Box.com has mobile apps on iOS and Android, providing access to your documents while away from your computer.
Box.com has robust file versioning and tracking, so you can see who uploaded new versions and easily revert back to previous versions.
Box.com allows you to share files across teams and even outside the university system.
Box.com FAQs
Where should I create folders on Box.com?
Gies has a primary Box team folder for the college. Each unit has assigned folders within that team folder. All college documents should be stored within this overall team folder to ensure business continuity.
Unit leadership can contact the IT Partners Help Desk at helpdesk@business.illinois.edu to gain access to unit space in the Gies team folder.
Should I use our shared drive or Box.com?
IT Partners is assisting units in migrating files from shared drives to Box. The shared drives will be decommissioned by December, 2021.
How can I get help with Box.com?
Have a question about how or when to use Box.com? We have established the Remote Work Technology channel on Microsoft Teams. This space is intended to ask general how-to questions about remote work technology.
If you are having trouble connecting or using Box.com, please email helpdesk@business.illinois.edu.