Amazon Web Services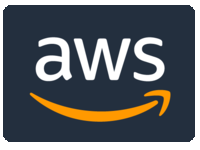 IT Partners supports the use of Amazon Web Services (AWS) for research and instruction.
Our services include:
building and maintaining your cloud computational needs;
data analytics software and programming consultation;
help in designing and teaching classes of programming languages such as SQL, Python, and R.
Request Assistance with AWS ›
Amazon Web Services FAQs
Do I have to create an AWS account?
How much does it cost?
You can consult the AWS Pricing website, but we'd recommend you work with our team to determine the best approach. It's easy to spend on AWS resources, and we'll help you determine what you actually need.