Salesforce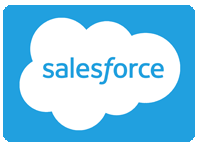 Salesforce is an industry-leading customer relationship management platform with unique features and integrations for higher education.
At Gies, the Student and Corporate Connections and Advancement units use Salesforce to manage relationships and interactions with our corporate partners and employers.
Online Programs uses Salesforce Success Hub as a current student engagement, advising, and communication platform.
Frequently Asked Questions
I'm a current Gies Salesforce user. How do I get help?

IT Partners hosts two stakeholder channels on Microsoft Teams: ITP - Salesforce Corporate and Alumni and ITP - OP Salesforce Advising. If you believe you should have access to one of these channels, please send a request to helpdesk@business.illinois.edu.
How can I learn more about using Salesforce?

Trailhead is the Salesforce training portal. Any registered user can take unlimited training. Be aware that some features may be configured differently in our Gies Salesforce org.