Digital Measures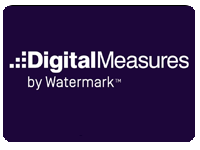 Digital Measures (DM) is the industry-leading platform for managing faculty activity data for use in accreditation reporting (including AACSB), annual reviews, tracking college performance indicators, and maintaining up-to-date faculty profiles.
The types of data managed in DM include:
Scholarship
Employment
Engagement with the business community
Engagement with students beyond basic teaching responsibilities
Service for the college and in the university
Professional and public service
Other impact indicators
The college also uses DM to manage web profiles for all college staff, so all employees of the college have responsibility for managing their data in the platform.
Digital Measures FAQs
How do I get help with Digital Measures?
Faculty and staff who have questions about using Digital measures to manage their own data can send requests to helpdesk@business.illinois.edu
Unit staff who have administrative roles in Digital Measures can join our ITP - Digital Measures space on Microsoft Teams to engage directly with our development team.
How do I update my Digital Measures and web profile photo?
You can submit a new photo by emailing it to Gies_Ph.92mh7cg738d8q9qg@u.box.com. Please name the file with your NETID and send from your official university email to identify yourself.