Dec 10, 2020 2020-12 Accountancy Business Administration Faculty
Laney invited to join World Economic Forum's Data for Common Purpose Initiative
Gies College of Business professor Doug Laney has been invited to join the project team of the World Economic Forum's Data for Common Purpose Initiative (DCPI). Based on his groundbreaking work on infonomics, which includes models for measuring data's potential and realized benefits that today are used by organizations around the world, Laney will be leading DCPI's data valuation workstream.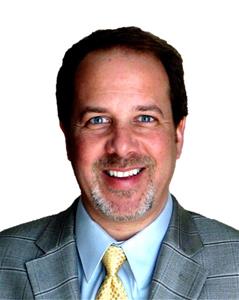 "I'm thrilled to represent the University of Illinois on this global initiative," said Laney, adjunct clinical assistant professor at Gies, "Whereas most data policies and practices focus on the original intended insular use of data, DCPI will establish a framework and mechanisms for unlocking broader data opportunities for both the public good and commercial value streams. This will include standardized data valuation and data sharing methods, along with interoperability and governance protocols."
The mission of the "Data for Common Purpose Initiative" is to establish the means for public and private organizations to exchange data for the common good. Laney's specific focus will be to introduce data valuation methods that ensure the transparent and equitable exchange of data assets.
Laney joined the Gies Business faculty in 2018, and he teaches courses in infonomics and executive introduction to business analytics in both the College's online MBA (iMBA) and online master's in accounting (IMSA) programs. Laney also is the Data & Analytics Strategy Innovation Fellow at West Monroe Partners, where he consults to business, data, and analytics leaders on realizing new value streams from their data assets. He originated the field of infonomics and authored the best-selling book, "Infonomics: How to Monetize, Manage, and Measure Information as an Asset for Competitive Advantage." Previously, he was a distinguished analyst with Gartner's chief data officer research and advisory group, and is a three-time Gartner annual thought leadership award recipient. Laney also writes for Forbes and other business and technology journals.