Nov 6, 2019 2019-11 Business Administration Faculty Research in Education
Facebook rebrand "very risky move," says Gies expert
Global social media giant Facebook recently unveiled a rebrand, aimed at further distinguishing the parent company from its popular app and more clearly bringing its other services under the Facebook umbrella. The new look includes a new wordmark and color scheme as well as a fresh, softer message highlighting the ways the social media behemoth can bring communities together. Part of this repositioning includes adding "from Facebook" to the company's other apps, like Instagram and WhatsApp. It's a move that, while well-intentioned, could backfire, according to an expert on global brand management.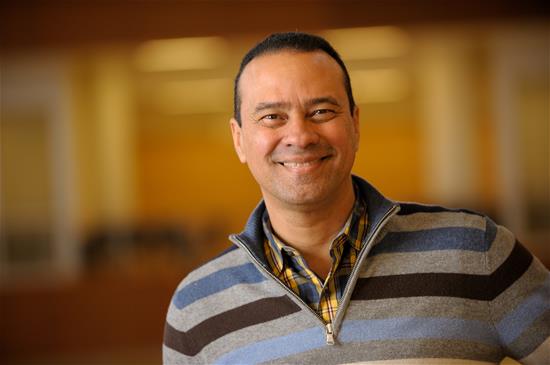 "I don't see a lot of upside to be honest," said Carlos Torelli, professor of business administration at Gies College of Business. "This is a very risky move."
Torelli believes Facebook, which encompasses other services like Messenger, Instagram, and WhatsApp, may be trying to capitalize on the popularity of those other apps while Facebook itself is embroiled in political controversy. "Instagram and WhatsApp don't come with the negative baggage that Facebook has," Torelli added. "I think Facebook may be trying to absorb that goodwill in hopes that it can rub off on the parent company, but it could just as easily be a detriment to Instagram and WhatsApp."
The brand change comes as Facebook faces increased scrutiny from politicians and consumer advocates, many of whom are pushing the government to break Facebook up into smaller pieces. Whether in response to that criticism or by coincidence, Facebook is now emphasizing all the ways it can unite communities. Facebook's Chief Marketing Officer Antonio Lucio wrote that Facebook will "continue to be inspired by the communities and people who use our products every day."
"Facebook has developed a reputation as a platform that divides communities, politically and socially," Torelli said. "It's all well and good that Facebook is now positioning itself as a company that unites communities, but they're going to have to prove it. The world will be watching closely to see if they actually take action to support this new stance."
As part of the rebrand, Facebook also introduced a new wordmark, which using a different typography and color scheme than its traditional app. The new wordmark uses all capital letters, and it can also change colors to represent the different services the company provides and to fit in with the color scheme of the supporting imagery.
Facebook says three "foundational design behaviors" informed their brand system. The first is Clarity, conveying a brand that simplifies and builds understanding. Second is Empathy, which is respectful of context and environment. Finally, Creating Space, meaning a design that supports people and their stories.
"If they're doing this to appease regulators and improve transparency, I'm not sure this is the best way to do it," said Torelli. In his opinion, Facebook would have been better off creating a separate parent company, like Google did when it created Alphabet. "Facebook still carries with it such incredible negative sentiment. Now they're just spreading it by letting everyone know they own all these other apps. What's the benefit? I think this can only hurt the rest of their portfolio."