Gies Business Research Lab
This college-wide experimental lab will provide researchers with access to dedicated lab space in Wohlers Hall, research study implementation support, and streamlined scheduling. BRL will also focus on expanding current participant pools to include alumni, online programs, and community members in order to provide researchers a unique opportunity to develop research panels from a variety of recruitment sources. Email the Business Research Lab
| | | |
| --- | --- | --- |
| Jessen Hobson | Sharon Shavitt | Jen Themanson |
| Co-Director | Co-Director | Coordinator |
| Professor of Accountancy | Walter H. Stellner Professor of Marketing | |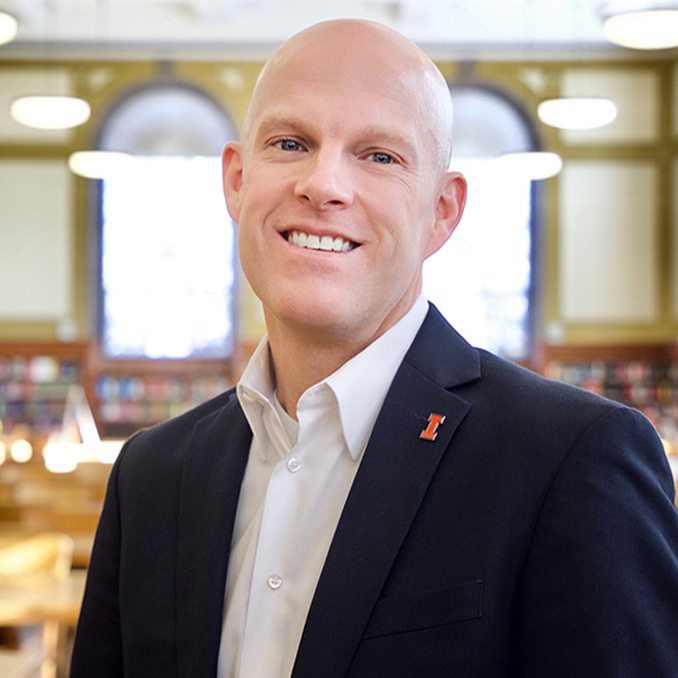 "The Gies Business Research Panel is set up to help you create new business knowledge, increase the prestige of the college and elevate your students' educational experience."
- Jessen Hobson
Participant Pools
Do you need participants for your research study? BRL provides Gies College of Business faculty with access to robust participant pools.
Student Subject Pools: If you would like to run a study with undergraduate student participants, please use the following contact emails for more information or to answer any questions you may have:
Participant and research study recruitment and management is handled through our Sona management system at the links below:
If you are interested in running a research study specifically targeting iMBA, iMSA, or other online professional students, please contact Jen Themanson at busresearchlab@illinois.edu.
Gies Business Research Panel: Launched in July 2020, the Gies Business Research Panel is a growing pool of alumni, professional, and community participants. Gies researchers interested in running studies through this dedicated pool should contact Jen Themanson at busresearchlab@illinois.edu.
More information on the Panel, including the Sona management system link, is found on the Research at Gies page.

Workshops and Training
Business Research Lab staff offer workshop and training opportunities to help strengthen and expand the research efforts of all faculty and students, whether they are new or experienced in business research. A set of basic training opportunities has been prepared by the staff and can be accessed online at any time, and advanced or customized training can be tailored to your research needs.
Workshop and training topics include:
Developing effective surveys
Best practices in field studies
Please note: Due to COVID research restrictions, Fall 2020 research will be conducted online. Use of the labs are restricted at this time.
See Lab policies and procedures
Click on the lab calendar links below to see lab availability. If you need assistance scheduling or have questions about running a research study in one of the labs, please contact Jen Themanson at busresearchlab@illinois.edu.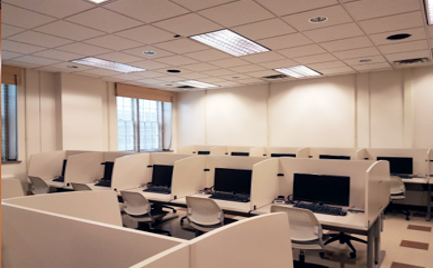 Wohlers Hall, Room 24
31 desktops
Privacy panels
Proximity iCard access
Monitor station
Wohlers Hall, Room 36
Sound insulated retractable wall
Privacy panels
Flexible research space
26 desktops on side "A"
26 desktops on side "B"
52 total with wall opened
Wohlers Hall Behavioral Lab
Movable tables/chairs
Small interview/meeting rooms
Waiting area
Additional Resources
24 laptops by reservation
Accompanying chargers
50 over ear headphones
Movable partitions
Field Study Support
The Research Lab team is ready to help you overcome the challenges of field research, assisting you in finding the starting points, connections, and scheduling answers that you'll need to be successful. They can help with any of the areas listed and with study execution as needed.
Recruitment assistance
Identifying subject pools for campus and community recruitment
Site planning
Identifying study sites
Securing location approval
Liaison between study and site location
Scheduling and coordinating study times
Researcher/student team training
Ethical considerations in field site work
Working with community partners
Additional study execution assistance as needed