Gies Data Working Group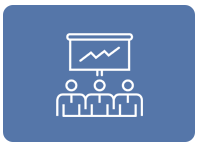 The Gies Data Working Group (GDWG) was charged by Dean Brown in August 2019 with the following high-level objectives:
Consult with college leadership and unit heads to identify and prioritize data needs (and subsequent projects) that align with college strategic goals;
Advise IT Partners in the development of the Gies Data Dashboards, a project in the initial development phase that promises to be a central place for the college to manage data;
Continue to identify/define, document, and develop processes around data in the college; and
Identify opportunities to reduce data-silos and increase integration that results in valuable decision data.
Phase 1: Data Set Identification
GDWG is currently identifying and documenting the major Gies administrative data sets. This phase is scheduled to be completed by the end of May 2020.