Data Collection & Reporting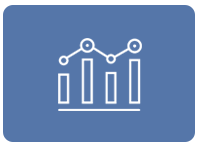 Our team can create data collection tools and on-demand reporting that integrate multiple data sources to give you the data you need, when you need it, in a format you can use.
We are in the process of launching our Gies Data Dashboards product in Microsoft Power BI. If you have a need for data reports or dashboards, please complete our request form.
Data Collection & Reporting FAQ
You set up a data query for me. Where do I find it?
How do I request a new data query?
Are there any restrictions on data requests?
How can I use university data?